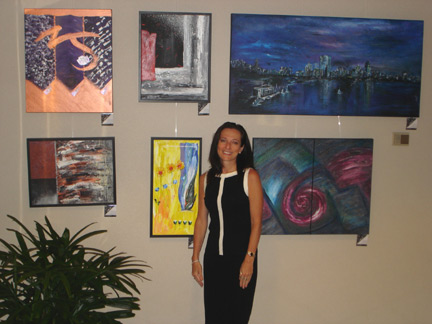 COMMERCE PLACE - MALDEN, MA - JULY/AUGUST 2004

Christine Barreira is an artist who creates acrylic paintings
made up of abstract swashes of custom colors.
She is a graduate of The New England School
of Art & Design in Boston. Her wide range
of experience over the past 20 years includes work in
ad agencies and graphic studios.

She prefers to take the custom approach to her paintings
by matching or mimicking a particular fabric or style.
Please do not hesitate to call if you are interested in purchasing one of her paintings
or having some custom work done.